Your wedding day is an amazing event, one that you will cherish for years to come. At Wedding Details, we provide planning assistance for do-it-yourself weddings or those looking for options to share with their wedding planner.
Interested in highlighting your culture or traditions during your ceremony or reception? We offer a resource that gives you information about various cultures by country and even traditions based on various religions, including Hindu, Jewish, Native American, and Protestant.
Our blog offers tips on how to reduce the stress while creating a magical day you will remember for years to come. From wedding etiquette to the latest trends in dresses and cakes, we have you covered.
Our goal is to provide you the ultimate planning guide for your wedding, giving you the resources to tap into for every detail of your special day.
Planning your wedding is a joyous time, but it can also be stressful. Let us help you take some of that stress off by giving you the resources you need to plan the wedding of your dreams.

Michael Connors
I started a bartending company many years ago that branched off to a full catering business with refrigerated trucks, specializing in outdoor weddings. We catered 100's of weddings, lots of them on beaches and amazing homesteads around Michigan. We were looking for advertising for the catering business and found there were nothing available, so we started Michigan Wedding Guide publications throughout Michigan. When the web comes in to play, we wanted to put our Wedding Guides online and began the weddingdetails.com site in 1996. Since we now were not limited with the publications, we could add more lore and traditions be it religious or cultural around the weddings. I have always loved that part of the wedding and thought if couples would have the information they might want to add it to their celebration, as you will see we cover a lot of them on weddingdetails.com and are always looking for more. My friends use to call me the wedding encyclopedia. I have since sold the catering and the magazines business and started focusing on the web hosting and design business since 1996. We have created many websites for all varieties of wedding companies. Then in 1998, we created MorePhotos for the professional photography business when a local photographer asked if we could add a shopping cart to the website we created for him so he could sell his photos online. We were one of the first companies to offer this service and now have thousands of photographers around the world.
I have always been in the entertainment business – grow up in the restaurant business from designing kitchens to managing nightclubs and everything in between.
The site is designed to help the new couple plan the perfect wedding to bring ideas old and new to make it unique!
Always open for ideas – send them to us!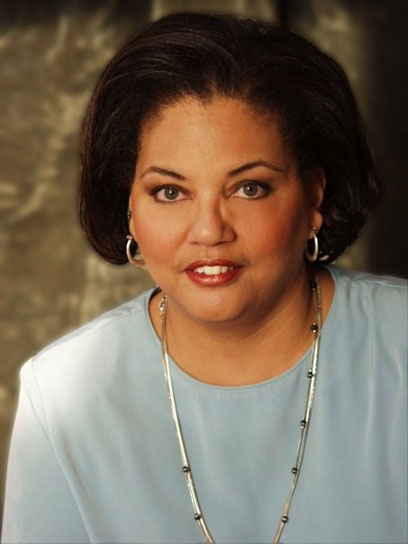 Creative Director
Lois Pearce, Master Wedding Planner, is the Creative Director of WeddingDetails.com. She serves as the Director, ethnic diversity of the Association of Bridal Consultants and previously as the Connecticut State Manager. A recipient of the Miss Dorothy Heart Award for passion and excellence in the wedding industry, she now serves on the panel for future selections. A recognized authority in the wedding industry she has appeared on major network television stations and public television. Lois has been quoted in numerous major bridal publications, and has spoken at many national educational seminars including: The Special Event, Event Solutions, International Caterers Association, the American Rental Association, and for Bahamas Tourism. She has authored several books including "Wedding Customs and Traditions: Historical Traditions to Incorporate into Modern Weddings". She is a Sandals® Certified Wedding Specialist who assists with weddings and honeymoons in the Caribbean. As a professional wedding planner over many she has assisted couples plan weddings as small as with two guests to guests of 900. A professional speaker, coach and mentor, her favorite topics relate to: cultural etiquette, cultural sensitivity and the business of wedding planning. She loves family relationships, cooking and having a good time!